Stránky v ceském jazyce zde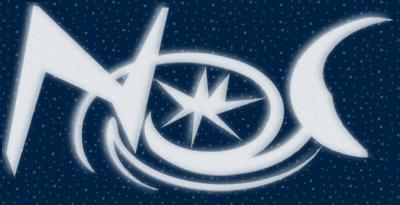 Welcome to the official web pages of the dark pop band NOC from Czech Republic.
last update on 31st March 2000
This English page is a little kid of our original pages written in the Czech language.
So if you want to see more pictures, download more songs in mp3 or start learning Czech (very beautiful language). Please visit us at: http://noc.musichall.cz
These pages are under construction nevertheless you can get the most important information here...
31th March 2000
The nearest concerts:
| | | | | | | | | | | | | |
| --- | --- | --- | --- | --- | --- | --- | --- | --- | --- | --- | --- | --- |
| DATE | | | | | | WHO PLAYS??? | | CITY | | CLUB | | STATE |
| | | | | | | | | | | | | |
| SATURDAY | 6th | | MAY | 2000 | | NOC + THE CURE REVIVAL (cure rev. maybe the last concert!!!) | | PRAGUE | | «ROCK CAFÉ» | | CZECH REPUBLIC |
| WEDNESDAY | 21th | | JUNE | 2000 | | NOC + MEZI PROUDY | | PRAGUE | | «ROCK CAFÉ» | | CZECH REPUBLIC |
21th February 2000
The new design of our pages is coming up!!!!
Since the last update we played few concerts in Prague and in the other city´s in The Czech republic, we´ll post there everything as soon as possible, now the nearest concerts:
21th February 2000
The new design of our pages is coming up!!!!
Since the last update we played few concerts in Prague and in the other city´s in The Czech republic, we´ll post there everything as soon as possible, now the nearest concerts:

| | | | | | | | | | | | | |
| --- | --- | --- | --- | --- | --- | --- | --- | --- | --- | --- | --- | --- |
| DATE | | | | | | WHO PLAYS??? | | CITY | | CLUB | | STATE |
| | | | | | | | | | | | | |
| FRIDAY | 3th | | MARCH | 2000 | | NOC + THE CURE REVIVAL | | PRAGUE | | «LUCERNA BAR CLUB» | | CZECH REPUBLIC |
| SATURDAY | 4th | | MARCH | 2000 | | NOC + THE CURE REVIVAL | | PRIBRAM | | «SIMPLY» | | CZECH REPUBLIC |

22th November 1999
Last saturday we performed unplugged concert in Prague´s Rock café club. The president of Czech republic Vaclav Havel was there too!!!(Now he´s got our CD "Prislib" :-)) ) The playlist:
V trave - Perla - Just like heaven - Friday I´m in Love - Cervnec - The Caterpillar - Hadi - Doing The Unstuck - Zatmeni
1st Encore: Boys Don´t Cry - Nova_1
The 2 last gigs were very excellent!!! Very soon mp3 here. This time at least the songs we´ve done:
Plainsong - Pictures of You - Hadi - Dopisy - Po hlave - Fascination Street - High - In Between Days - Cervnec - V perejich - Eulalie - A Night like This - Lovesong - Pod rimsou - V trave - Perla - Doing The Unstuck - Deep Green Sea
1st Encore: Lullaby - Just like Heaven - Boys Don´t Cry - Nesmiritelni - Close to Me
2nd Encore: A Forest (+Forever+All I want to do is kill her) - 10:15 Saturday Night - Killing An Arab
21th October 1999
Noc + The Cure revival
Because of our long and very intensive love and adore for The Cure, we decided we´ll make a few special shows. We´d like to make a tribute to The Cure doing some concerts where we will play (except our songs of our band NoC, that we usually play) songs of The Cure ("The Cure revival" at this time we know about 25 songs from all eras of the band). We´ve choosen to play our favourite songs (like Deep Green Sea, Plainsong, Dressing Up, Doing The Unstuck................and so on).
Very soon there will be a new update, so check our page soon. There will be more profond explanation of our motivation why we do this, hot news, mp3-shots (at this time you can download there the song of the last EP of NOC V perejich), playlists and photos maybe of the most fedele Cure revival in the world. The closest shows are:
Only in The Czech republic - at this time, but if you´ve got some ideas, answers, or you just want to know something more, mail us to: noc@post.cz







We're from

Prague (one of the most beautiful cities in the world) and we started to play in 1997. The current line-up (we're about 23 years old) is: Andrzej Palec - vocals, keyboards and guitars, Petr Baumruk - basses, Filip Misek - guitars, Pepino Suchanek - keyboards and vocals and Michal Franek - drums and percussion. We hope our sound made progress from the dark guitar songs (like The Cure) to the modern pop sound with keyboards and samples (maybe like Garbage). We recorded 3 EPs (On the Grass (V trave) - 1997, The Letters (Dopisy) - 1998 and the latest EP The Vow (Prislib) - 1999. Before Christmas we plan to re-record The Vow EP in English, too. It's very difficult to say in few words what our lyrics are about. Here you can see the English versions of the EP The Vow. We're waiting for a contract with a company and we hope The Vow is a good reason to get it.

Here is a song

"V perejich (In rapids)" for free download (3MB - MP3) (Wait for the version with English lyrics) So download it and make your own opinion of our music. In our songs you might overhear our idols such as: Afghan Whigs, David Bowie, Cocteau Twins, The Cure, Depeche Mode, Garbage, Manic Street Preachers, New Order, Red Hot Chilly Peppers, Siouxsie and The Banshees, Smashing Pumpkins and etc... But who isn't influenced at all? If you wanna tell us something, please do it so: noc@post.cz



NoC in The Czech Republic (update on 23th November 1999)

| | | | | | | | | | | | | |
| --- | --- | --- | --- | --- | --- | --- | --- | --- | --- | --- | --- | --- |
| DATE | | | | | | WHO PLAYS??? | | CITY | | CLUB | | STATE |
| | | | | | | | | | | | | |
| FRIDAY | 3th | | MARCH | 2000 | | NOC + THE CURE REVIVAL | | PRAGUE | | «LUCERNA BAR CLUB» | | CZECH REPUBLIC |
| SATURDAY | 4th | | MARCH | 2000 | | NOC + THE CURE REVIVAL | | PRIBRAM | | «SIMPLY» | | CZECH REPUBLIC |











CONTACT:
NIGHTMARE AGENCY
KARPATSKA 19
100 00 PRAGUE 10
THE CZECH REPUBLIC

TEL. 0602 / 950 440
E-MAIL: nightmare@email.cz

Click on the each thumbnail to see large version of the picture.




If you want to order our

CDs or T-SHIRT, you can do that here


(C) Henry 1999, This page is best viewed in Netscape 4 and higher and Explorer 4 and higher, 1024 x 768 x True color